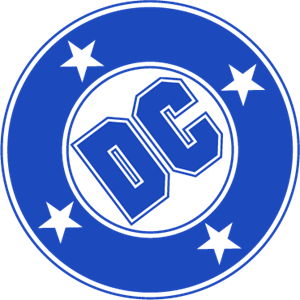 DC Comics, Inc. is one of the largest and most successful companies operating in the market for American comic books and related media. It is the publishing unit of DC Entertainment, a company of Warner Bros. Entertainment, which itself is owned by Time Warner. DC produces material featuring a large number of well-known characters, including Superman, Batman, Wonder Woman, The Flash, Green Lantern, Aquaman, Martian Manhunter, Green Arrow, along with such superhero teams as the Justice League.
DC had published a collection called Batman: The Movies, comic adaptations of the four motion pictures.
Ad blocker interference detected!
Wikia is a free-to-use site that makes money from advertising. We have a modified experience for viewers using ad blockers

Wikia is not accessible if you've made further modifications. Remove the custom ad blocker rule(s) and the page will load as expected.