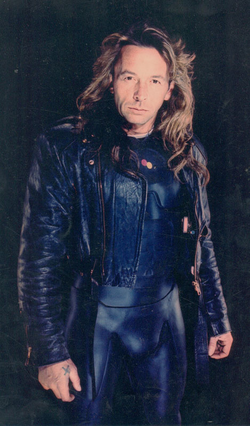 Dave Lea was Michael Keaton's fighting double in Batman and the fight choreographer in Batman Returns. For reasons unknown, Lea was not interviewed for the Shadows of the Bat documentary on Batman: The Motion Picture Anthology dvd set, though he is credited for providing photos for the documentary.
Lea was originally an extra playing one of the bikers, but Jon Peters and Tim Burton were so impressed with his physicality and vague resemblance to Keaton that asked be his fighting double.
References
Edit
External links
Edit
Ad blocker interference detected!
Wikia is a free-to-use site that makes money from advertising. We have a modified experience for viewers using ad blockers

Wikia is not accessible if you've made further modifications. Remove the custom ad blocker rule(s) and the page will load as expected.