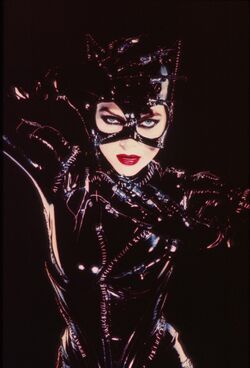 Jack D. Pedota is a photographer that took the highly stylized promotional photos for Batman Returns. During this time Pedota worked with makeup artist Suka Taylor under the Avantography moniker. Unusual makeup coloring was needed to show up correctly in these Color Infrared film portraits.
Known subjects photographed by Pedota include Michael Keaton, Danny DeVito, Michelle Pfeiffer, Tim Burton, Dave Lea and Patricia Peters.
External links
Edit
Ad blocker interference detected!
Wikia is a free-to-use site that makes money from advertising. We have a modified experience for viewers using ad blockers

Wikia is not accessible if you've made further modifications. Remove the custom ad blocker rule(s) and the page will load as expected.