"Kiss from a Rose" is a 1995 single by Seal from the album Batman Forever: Original Music from the Motion Picture. The music is played during the ending credits of the film. It won the 1996 Grammy Award for Best Song.
The song was intended to play over a love scene between Nicole Kidman and Val Kilmer. However, the song was eventually not incorporated into the scene.
Track listings
Edit
4:47 (album/commercial 45 rpm version)
3:38 (Batman Forever film edit/DJ promo edit)
Music Video
Edit
The Music video was directed by Joel Schumacher and has Seal performing the song beside the Bat-Signal, interspersed with clips from the film the film.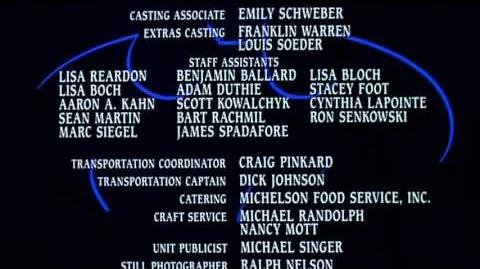 Ad blocker interference detected!
Wikia is a free-to-use site that makes money from advertising. We have a modified experience for viewers using ad blockers

Wikia is not accessible if you've made further modifications. Remove the custom ad blocker rule(s) and the page will load as expected.