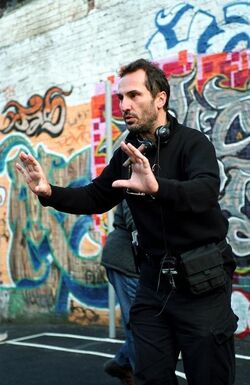 Pitof is the director of Catwoman.
"To me, the Catwoman we're filming now with Halle Berry is in the continuity of the others. She's different than Michelle Pfeiffer's character, different from anybody who's played Catwoman in the past. But she is Catwoman. When you look at the differences between the comic book Catwoman and the TV or movie Catwoman, they're all different-but there's a feeling that they are all Catwoman. Halle brings her own personality, through her attitute and through the outfit."
References
Edit
External links
Edit
Ad blocker interference detected!
Wikia is a free-to-use site that makes money from advertising. We have a modified experience for viewers using ad blockers

Wikia is not accessible if you've made further modifications. Remove the custom ad blocker rule(s) and the page will load as expected.