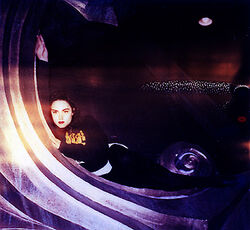 Susan "Suka" Taylor was Partner, Make-up Artist and Muse to photographer Jack Pedota, who coined the name "Avantography" to describe his photographic style. Working primarliy with infra-red film for their portraits, Suka experimented with color in make-up application to compensate for the color spectrum shift that the film picked up, helping to create the trademark "Avantography" look that defined their style.
Working together fifteen years from 1980 to 1995, they started experimenting in high school taking black and white and color photographs together, Susan as the model and muse to Jack's emerging photographic vision and continued into college where they started photographing friends in the school's photo studio utilizing the costume department that Susan was in charge of. Susan who was affectionately called "Suka" by friends did make-up on the models and costumed them along with Jack and decided to adopt the nickname professionally when they moved to New York in 1986.
The NYC years.... to be continued, more to come... but not too much I'll stick to the topic.
References
Edit
External links
Edit
Ad blocker interference detected!
Wikia is a free-to-use site that makes money from advertising. We have a modified experience for viewers using ad blockers

Wikia is not accessible if you've made further modifications. Remove the custom ad blocker rule(s) and the page will load as expected.