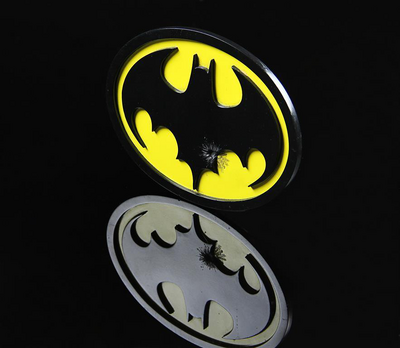 Got a question?
Leave a message and CKSV may possibly respond to it. Please remember to sign at the end of your message, using either the signature button (

) or by typing four tildes (~~~~).
It's likely that CKSV will not be responding to your communications in the foreseeable future. You could try to contact either the major contributor or CKSV's other real-world associate he's appointed to represent him in his absence.
Current status: INACTIVE USER
---
The current size of this page in bytes is 713.
Archives: 1 |

Looks like someone here is taking pics from my page 1989Batman.com and poorly photoshopping out my watermarks. I noticed today when a bunch of the Joker goon pics surfaced where my wtaremark was clearly shopped out.
Please either remove all the pics on this wiki that are stolen from my page, or at least have the decency to leave the watermark. That is just common courtesy.
Otherwise- In the future, I either will get MUCH more drastic with my watermarks or I will simply stop sharing all together. And really- Does any Bat-fan really want that? Is trying to fake ownership on these pics worth missing out on some great stuff?
-James Sawyer
James@1989Batman.com